If the New York Yankees want to try and trade for Jacob deGrom, the price tag just went up. In his finest start since returning from the disabled list, deGrom (W, 4-0) tossed seven innings of one run ball and struck out 13 batters in the process. The New York Mets (21-19) took full advantage of deGrom's brilliance to pick up a 3-1 win over the slumping Arizona Diamondbacks (25-19).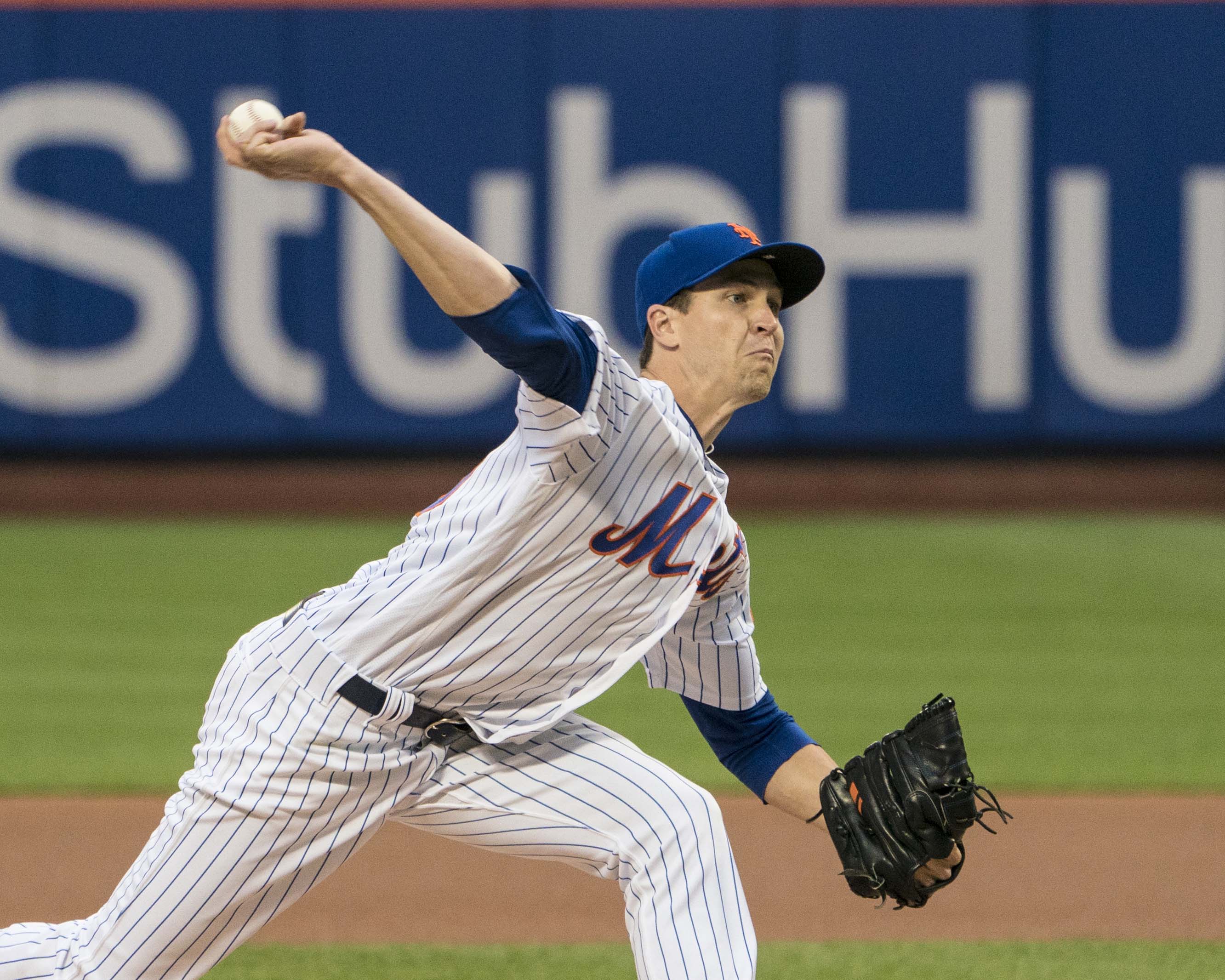 deGrom was simply dominant from start to finish. The Diamondbacks only picked up six hits against him, and their lone run came in the sixth on an RBI double from Jake Lamb. Other than that, Arizona couldn't touch deGrom, who delivered a tremendous performance on a night that the Mets needed one to change the narrative surrounding the team. Robert Gsellman and Jeurys Familia picked up where deGrom left off, retiring the final six batters in order to seal the victory, with Familia striking out the side in the ninth to record his 12th save of the season.
The Mets didn't do a ton offensively against Diamondbacks' starter Zack Godley (L, 4-3), who gave up only three runs (only one was earned thanks to a first inning error by Daniel Descalso) in six innings of work. The big star at the plate for the Mets was Michael Conforto, who went 4 for 4 and drove in runs in both the first and fifth inning. Conforto had four of the Mets' six hits, which is both a positive for him and a concern for the team as a whole.
Player of the Game:
Today's Player of the Game Award goes to Mets' starting pitcher Jacob deGrom. deGrom was able to make easy work of a tough Arizona lineup, helping the Mets start their stretch of 18 games in 17 days with a win.
Post Game Notes:
The Diamondbacks have now lost eight of their last nine games.
deGrom set a career high by extending his scoreless innings streak to 24.1 innings before giving up a run in the sixth inning.
deGrom lowered his season ERA to 1.75 in the win.
What's Next:
The Mets will try (for the tenth time) to record consecutive victories for the first time since their nine game winning streak ended back on April 14th when they continue their series with the Diamondbacks tomorrow night. It will be a battle of lefties on the mound as Steven Matz (1-3, 3.86 ERA) will look to build on his recent success against Patrick Corbin (4-1, 2.53 ERA). First pitch for the contest is scheduled for 7:10 pm at Citi Field.