The New York Mets are committed to improving their defense up the middle, which makes sense if you are trying to build a winning team behind a strong pitching staff. The defense has been ignored for far too long for the Mets, particularly in center field, where the Mets have been deploying corner outfielders like Michael Conforto and Brandon Nimmo. Signing Austin Jackson was a temporary fix, but it looks as if the Mets will fill that spot internally. One option for the role could be the team's current shortstop, Amed Rosario, Kevin Kernan of the New York Post reports.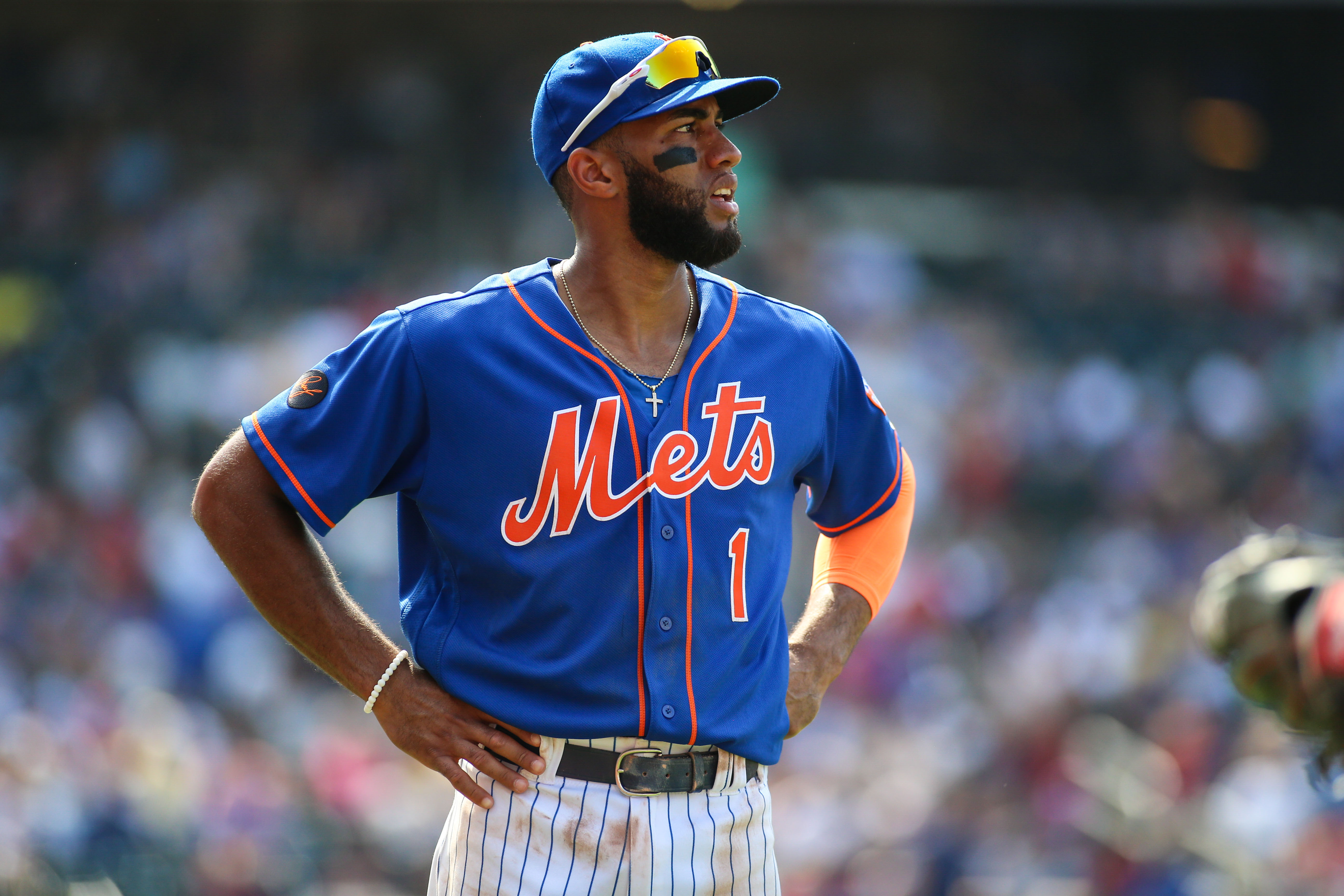 Kernan notes that the Mets have had internal conversations about moving Rosario out to center, but it doesn't appear to be on the table right now. The bigger concern for the Mets at the moment is fixing Rosario's offense, which has been inconsistent all season. The rationale for moving Rosario to center is an outside the box idea to take advantage of the fact that the Mets' top prospect, Andres Gimenez, is also a shortstop. Gimenez, who is turning 20 in September, was recently promoted to AA Binghamton and is hitting .304 over his first 13 games with the Rumble Ponies. There's a chance Gimenez could be with the team as soon as 2020, so the Mets could explore signing a veteran shortstop to a short term deal while Gimenez develops.
This is not a great idea, especially since Rosario has the ability to be a Gold Glove caliber shortstop defensively. The best course of action would be to leave Rosario where he is and let his offense develop instead of having him learn a new position. If defense in center field is a priority, the Mets do have Juan Lagares under contract for another year, and he was having a solid season offensively before getting hurt. A platoon of Lagares and Nimmo could make sense, especially given Nimmo's second half slump potentially limiting his ability to contribute as an everyday player in 2019. The Mets have been playing guys out of position for far too long, so instead of trying to take a talented young shortstop and put him in center field they should get an actual center fielder. Whether that is Lagares or someone outside the organization, having a natural center fielder makes more sense than wasting the Gold Glove potential Rosario has at shortstop.