The Mets were eliminated from playoff contention on Friday.
Perhaps you could say that the Mets were eliminated from playoff contenion when Edwin Diaz was carried off the field in Miami in March. But the bell has been tolling for the Mets for a long time. From Diaz being carried off the field to being swept in Detroit to Max Scherzer leaving for ten days with a sticky stuff violation to Pete Alonso getting hit on the hand by Charlie Morton to Max Scherzer leaving for good and Justin Verlander leaving after three months … all leading up to Friday.
The Phillies rang the final bell … a 5-4 walk off win that encapsulated everything wrong with the Mets this season. Boneheaded plays like Omar Narvaez getting picked off second base with a two run lead and two runners on with one out. Starting pitching that wasn't good enough, as Tylor Megill had a really good 5 and 2/3's innings but gave up a three run dinger to JT Realmuto that turned the game around. Lack of a clutch hit, as Pete Alonso had a glorious chance with the bases loaded and two outs in the 10th but was overanxious on two occasions in the at-bat en route to an inning ending strikeout. And finally, a bullpen that just couldn't lock it down as Adam Ottavino immediately let the ghost runner score in the bottom of the 10th to end the game on a hit by Alec Bohm after walking Bryce Harper.
The one truly great moment was Brett Baty's game tying home run in the ninth off Craig Kimbrel, which was nice … and great for Baty who has had a tough season. But ultimately, much like the contributions of all the "Baby Mets", they made a poop game and a poop season smell a little bit like flowers.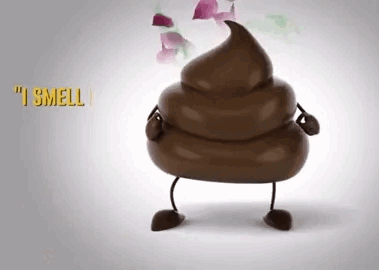 At the very least, the game was on Apple TV, continuing the Mets mission to have their debacles televised where nobody will see them. My9 on Thursday, Apple TV on Friday, Saturday's game will be on Outdoor Life Network, Sunday on Comedy Central, and Monday's game will be shown on HGTV, as the winter of 2023 will be one big renovation project.
Jeff McNeil drew a walk in the 10th inning after this happened on the first pitch of the at-bat.

(via @AppleTV) pic.twitter.com/HsXRndylpg

— SNY Mets (@SNY_Mets) September 23, 2023
Our season in five seconds.
Today's Hate List
Seriously, Narvaez … where exactly were you going?
Also, what world do we live in where the Phillies season turned around because their fans showed compassion towards someone, and Mets fans have become … Phillies fans?
I don't even mean that to rag on Phillies fans. What they did for Trea Turner was really f*cking cool. I hope we have the foresight to do that one day. It's been a while.