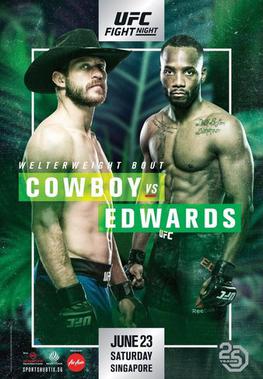 The Prelim Breakout Star is a once per event article that helps fans get to know those who will be entertaining them from the undercard. The intention of the article is not to bring attention to the most talented fighter on the preliminary card, but rather one that the common fan may have overlooked or underestimated.
After a couple weeks away from the UFC grind, unless of course you count the Tuesday Night Contender Series, UFC is back with a vague thud. While not the most mind-blowing card, there is at least one name you aren't going to want to forget.
Petr Yan

Nickname – No Mercy
Affiliation – Tiger Muay Thai
From – Omsk, Russia
Height – 5'7″
Weight – 135 lbs (Bantamweight)
Record – 8-1 (0-0 UFC)
What makes him impressive
From approximately 8 years old, Yan has been training in boxing. His skills quickly grew and he rose to the title of International Master of Sport in Boxing, which is no small feat in Russia. So while his background is not the traditional sambo that you expect with most Russians, he is a very polished mixed martial artist. On top of that, his regional experience makes it such that he's fended off many sambo experts and forced them to box with him.
Why he has been overlooked 
Compared to most Russian prospects, Yan is light on experience. Look at Khabib Nurmagomedov when he came to the UFC; already 15-0. Alexey Oleynik had already fought over 50 times. Yet Yan has fought just 10, and that seems to take some of the allure away. That and a loss to the very tough, and confusingly named, Magomed Magomedov.
What makes this a good match-up
Being a premium boxer, Yan wants someone who is going to stand and trade with him. He's found that in Ishihara, who has tried to throw hands with everybody who steps in with him. However, what makes this an even better match-up is that if Ishihara does tag him, Yan's grappling is good enough to grind it out while he gains his wits and likely win rounds in the process.
Prelim Breakout Star Record: 144-64-1 (2 NC) (6 DNF)