Support us on Patreon! Supporting us allows us to venture out into more media opportunities and provide top notch content like the post you're going to read. Head over to http://patreon.com/daysofyorr to read more about us and support the cause!
What's up white stains, welcome to the new Days of Y'Orr Weekly Game Preview! If you read our "State of the Blog Address", you definitely read about this new thing we're rolling out. From the post itself:
"Instead of the game by game preview, you'll be getting a larger "week of" preview which will discuss everything we talk about in game-to-game previews.

The reason we're doing this is because writing previews suck. They're relatively information-less pieces with lines and a photoshop or two. Instead of giving you multiple previews that recap the game recap, we're giving you a week's preview.

There is going to be some game day stuff, but it'll be a very parsed down version of what you see now. Instead of focusing on a narrative, we're going to give you the gameday experience. Where to find games online. What we're drinking. Potential lines. Injury news. We aren't going to create a narrative for a narrative's sake like we have in the past."
Real hockey has finally started! I'm not going to lie to you guys, I am weirdly excited for the Bruins season. I'm not sure if it is because the Bruins are kind of coming in as underdogs or it is just that people have little to no expectations of this Bruins team.
A lot of the talk has been that the Bruins didn't sign anyone of significance this offseason.
What?
I know they didn't have any "big" free agency signings, but Pastrnak is as big as they come. What'd you want them to do? Go out and sign another David Backes? Don't get me wrong, I think Backes is fine, but his contract is garbage.
Pure, unadulterated garbage.
I know, that's a hot take right?
Still, it is crazy to think that the Bruins didn't do anything in free agency. The Bruins didn't really have to do anything. We're looking at a youth movement people!
Forsbacka-Karlsson, McAvoy, Bjork, DeBrusk. These are guys who (at the time of this writing) are with the big club. Could that change between this going up on Monday and the first game on Thursday?
Of course.
But I, for one, am excited for the rise of Charlie McAvoy.
I think McAvoy has a real chance to shine this season. If he's paired with Kevan Miller, like he was in training camp, I think we're going to see McAvoy be a little more offensive knowing that Miller will have his back. It's actually a pretty good pairing when you're done dry heaving of the thought of Kevan Miller being paired.
I am on the Kevan Miller bandwagon this season. Fuck it. I'm going all in. He played well enough last season that I'm not going to outright trash him for things he hasn't done yet.
Jesus Christ, it must be the season opener. I'm all positive and shit. This is unlike me.
—
Boston opens up the season with the Predators which is a pretty big matchup if you ask me. The Predators were the Western Conference Champions and took the Penguins to 6 games. I think if you asked people at the beginning of last season if the Preds would be in the Cup Finals, they would have laughed at you.
The Predators got some really good goaltending from Pekka Rinne last season. He had a 2.42 GAA and a .918 save percentage during the regular season and was sensational in the playoffs. 1.96 GAA and a SV% of .930. That is just bananas.
This is going to be a very good test for the Bruins. They're going up against a team that can really skate. Forsberg, Josi, Subban, Johansen. These guys can bring it.
The Predators as a whole were 11th in the NHL in goals for per game at 2.90. They were 15th in the NHL in goals against per game at 2.60. Boston has one game this week, so they should be focused on getting pucks to the net.
I know that seems pretty fucking trivial and stupid, but Nashville was 15th in the NHL in shots against per game at 30.4 Conversely, Boston was 29th in the NHL with 26.8 shots against them per game.
Pekke Rinne was good last season, but his overall track record the past few years has been poor. In 2013-2014 and 2015-2016, Rinne had a save percentage just over .900 (.902 in 13-14 and .906 in 15-16). That's unfathomably bad for a starting goaltender.
The Predators are a beatable team and I think Boston has just the right amount of quickness and talent to do it.
My line to watch is Marchand-Bergeron-Bjork. I think they're going to be magic this season.
Spicy take of the season from Marshall: Marchand goes for 40 goals and 90 points.
Thursday is just the beginning.
by Pez
---
For Your Information
By Marshall
---
What's Your Fantasy?
Slow week if you drafted any Bruins players, folks.
Their only game this fantasy week is against Phil Kessel's Cum Rag…ummm I mean the Stanley Cup Runners Up: Nashville Predators. If fantasy counted "fan enjoyment" as a category I'd just draft the whole Nashville team.
If you've drafted Bergeron, Marchand or Pastrnak, just stick them in. They're all basically must starts, even against a good Predators team. Plus with Rinne there's no middle ground: he's either great or a giant pile of shit.
Despite what Twitter says, toss Rask in goal. He was a top fantasy option the majority of the season last year and that shouldn't change this year. The Bruins defense is arguably at least slightly improved this year and that bodes well for Rask.
On the Bruins back-end, Krug is by far their best fantasy option at this point. He seems to be their go to guy on the power play. Even though he's injured right now, when he's back he's a pretty solid option. I'd also take a flyer on McAvoy and I only say that because (1) We don't quite know what he has yet despite looking glorious in the playoffs and (2) Being great in real life doesn't always translate to being great in fantasy.
On the Nashville end, if you have Filip Forsberg toss him in faster than the idiot Capitals traded him for Erat. HAHAHAHAHA.
If you're lucky enough to have Viktor Arvidsson, he is a multi-category BEAST. I don't think he'll maintain his high shooting percentage from last season and overall he might see a sight decline in points but for now he's a safe start.
Starting Rinne might be a little risky. The Preds have one of the best top 4 in the league but with Ryan Ellis out to start the season the Preds have to do some shuffling on defense and the Bruins top line will have the opportunity to wreak some havoc.
As the season goes on and there is more than one game in a week, this section will get a lot more detailed. For now, good luck!
by Jon
---
Parting Thoughts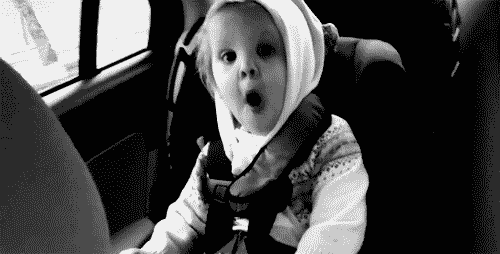 Hockey's Back!!!!